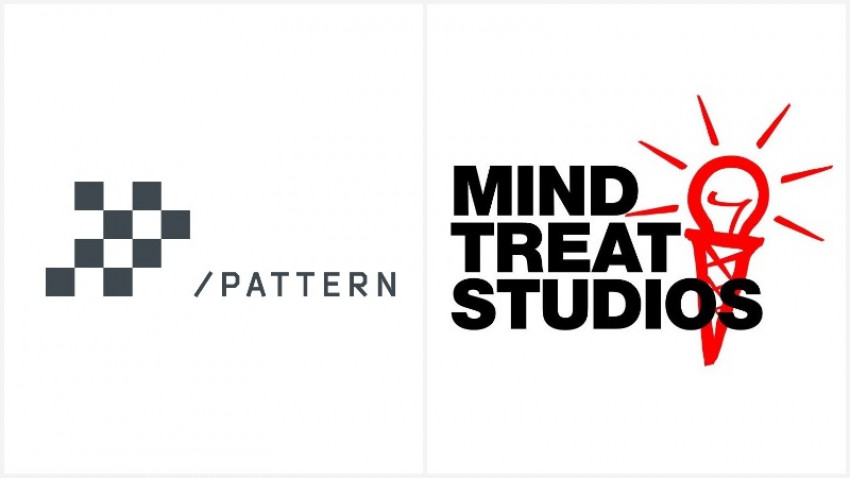 Pattern și Mind Treat Studios își unesc forțele combinând competențele vizuale și de strategie cu know-how-ul de implementare digitală
Noua echipă va combina expertiza în programare back-end, capacitatea de integrare de procese și apetitul demonstrat al studioului Mind Treat Studios pentru tehnologii de ultimă generație din zona AR, VR, AI, mobile sau face recognition cu expertiza Pattern în servicii de design, audio video & digital marketing și web development.
Demersul face parte dintr-un plan susținut al Pattern de a și extinde serviciile în zona tehnologiilor digitale pentru a putea deservi eficient proiecte mai complexe atât la nivel local cât și internațional.
Printre rezultatele scontate ale acestei decizii se numără creșterea capacității de procesare și absorbție a proiectelor de mari dimensiuni locale și internaționale și dezvoltarea portofoliului de clienți din Statele Unite.
Fuziunea urmează a fi finalizată în luna iunie a acestui an prin integrarea ambelor echipe într-un model de lucru unificat, gândit pentru a maximiza sinergiile rezultate în urmă acestui proces.
Simona Hâncu va păstra rolul de General Manager al noii echipe iar Diana Dragomir, Managing Director al Mind Treat Studios, va deveni Head of Operations în Pattern, experiența sa demonstrată în integrarea de procese și gestionarea unui portofoliu complex de clienți recomandând-o pentru acest nou rol.
Declarație General Manager, Simona Hâncu:
"Pattern a fost înființată la începutul lui 2016 și a urmat pașii firești ai un start up din industria de publicitate. Încă din 2019 investigăm în piață posibilitatea unei fuziuni care să poată susține proiecțiile noastre de business. Pattern s-a conturat în cei 4 ani ca o agenție de design și digital formată dintr-o echipă solidă și capabilă să dezvolte proiecte variate.

În ciuda contextului dificil de business de anul acesta am hotărât să respectăm planul propus prin extinderea serviciilor în zona proiectelor speciale de tipul AR & VR, AI, mobile sau face recognition, prin implementarea acestei fuziuni și integrarea echipei Mind Treat Studios alături de noi. Sunt sigură că fiecare nou membru al echipei va aduce plus valoare noii entități și ne bucurăm să o avem pe Diana Dragomir echipa de management, în calitate de Head of Operations la Pattern. Noua entitate va combina experiența unei agenții de publicitate cu cea a unui studio specializat în dezvoltarea de proiecte speciale digitale"
Declarație Head of Operations, Diana Dragomir:
"Ne bucurăm să ne unim forțele cu Pattern. Ambele companii trăiesc în spațiul noului și neconvenționalului, ajungând aici pe un drum presărat cu proiecte îndraznețe, ale căror lecții au fost transformate în experiență.

Cred că împreună putem oferi clienților noștri mai mult, aplicând tehnologiile digitale inovative dincolo de domeniul lor clasic, în zona de branding, servicii video, marketing, PR și evenimente."
Pattern Studio este o agenție de publicitate în portofoliul căreia se numără clienți precum Samsung UȘ, Machine Zone, Twitch, Mega Image, Amber Studio, Auchan, Porsche CEE, British American Tobacco Global Business Services, Samsung Developers Conference, Bucharest Gaming Week, Dev Play, etc.
Mind Treat Studios este un studio specializat în experiențe inovatoare și neconvenționale pentru branduri românești și internaționale, dovadă fiind cele peste 100 de premii și nominalizări primite de-a lungul timpului la competiții internaționale precum Cannes Lions, Effie, Eurobest, Golden Drum, ADC Awards sau Creativity International Awards.