The Challenge
Tycoon is the first Social cryptocurrency trading platform with a unique and fully-automatic Copy Trader Technology.
Using Tycoon, investors can diversify their trading portfolio by choosing your favorite traders and copying their portfolios.
Moreover, a small part of any profit will be automatically reserved to reward the traders for their services. Win-Win!
The Solution
In order to showcase the benefits of the Tycoon app and platform, we created an animated explainer video.
We helped with the full video & animations, as well as audio and voice-over.
The design borrows from the Tycoon brand manual and gives it a high-tech, dynamic touch.
We used isometric design because it gave a distinct 3D feeling to the video.
Other Projects you might like
Pattern
2020-03-22T12:00:35+02:00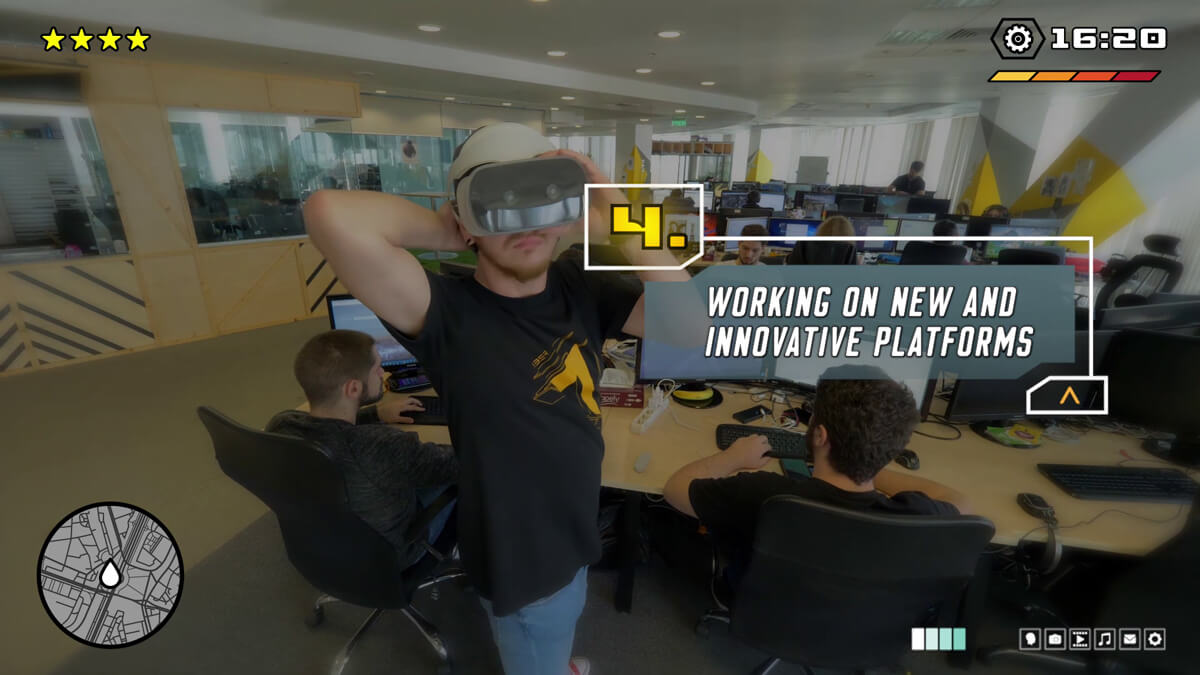 In a GTA-inspired video, we showcase a day in the life of a gamer, from morning until the end of the working day. Our main character had to complete missions, tasks and advance in his career, just like any real person, but all in a gamified way.
Got your attention?
Contact us and let's talk about your projects.