Ready to Rumble: Putting an Indie Game on the Map
The Challenge
In 2017, Lorraine – an indie game development studio in Bucharest – had an awesome idea: take 80's arcade fighter games, dress them up in great visuals, add in modern mobile game mechanics and revolutionize the mobile games market!
Rumble Heroes is the result. A real-time, action-packed, Street Fighter-themed strategy mobile game set in an alternate retrofuturistic 1987. But they needed to make a splash with awesome marketing assets for the game launch.
And that's where we came in.
The Solution
We helped the Rumble Heroes team with everything they needed for the launch of their game:
Game Trailer
Game Website
Marketing assets for all of their communication needs
User Acquisition campaign via Facebook Ads
App Store visual assets, descriptions, screenshots for Samsung Galaxy Apps, Google Play and the App Store
Social Media community management & visual assets
Events presence at Games conferences
Presentation decks for Investors
RUMBLE HEROES LAUNCH
The Rumble Game Trailer
RUMBLE HEROES LAUNCH
The Website – Desktop View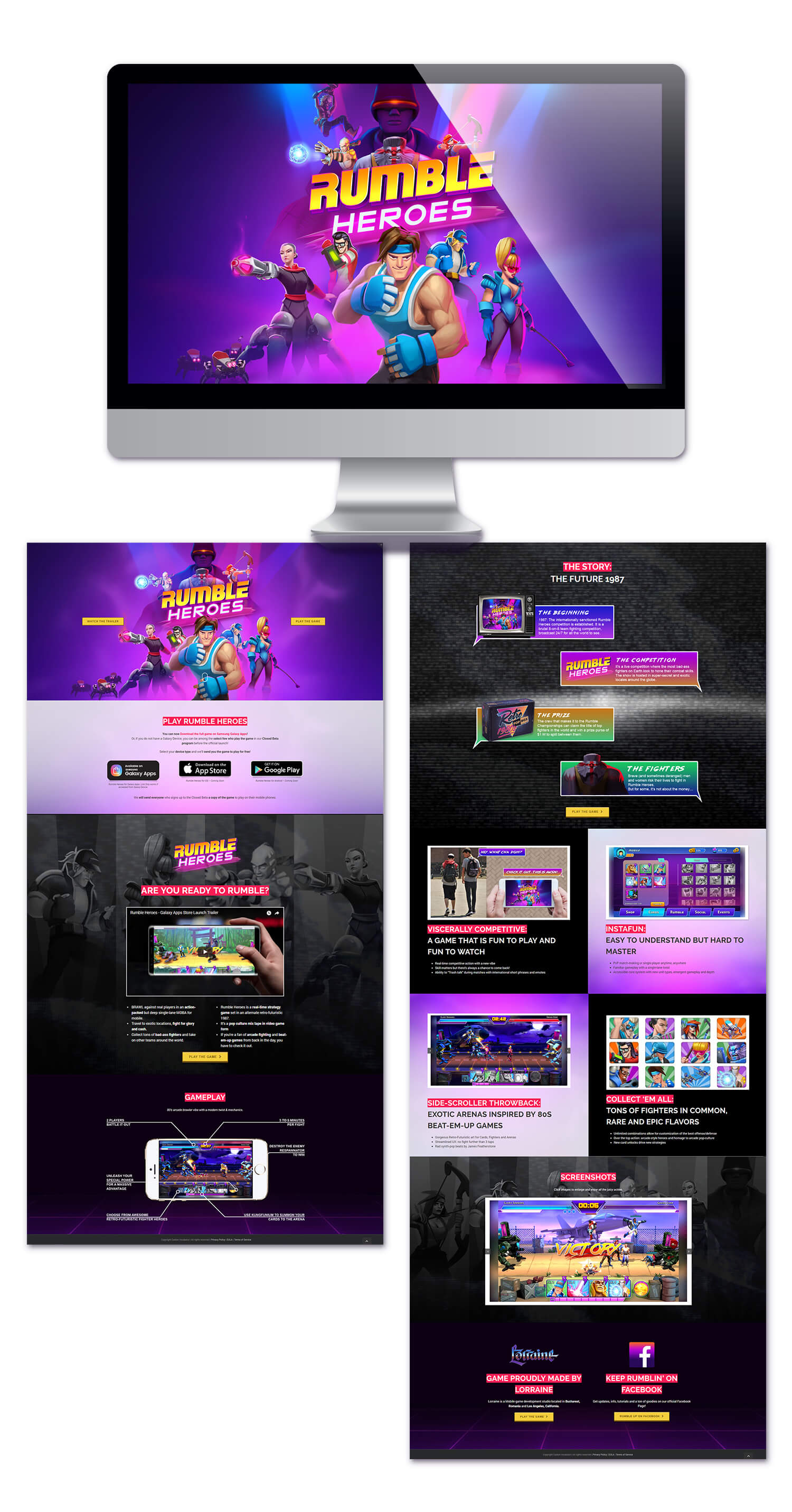 RUMBLE HEROES LAUNCH
App Store Submission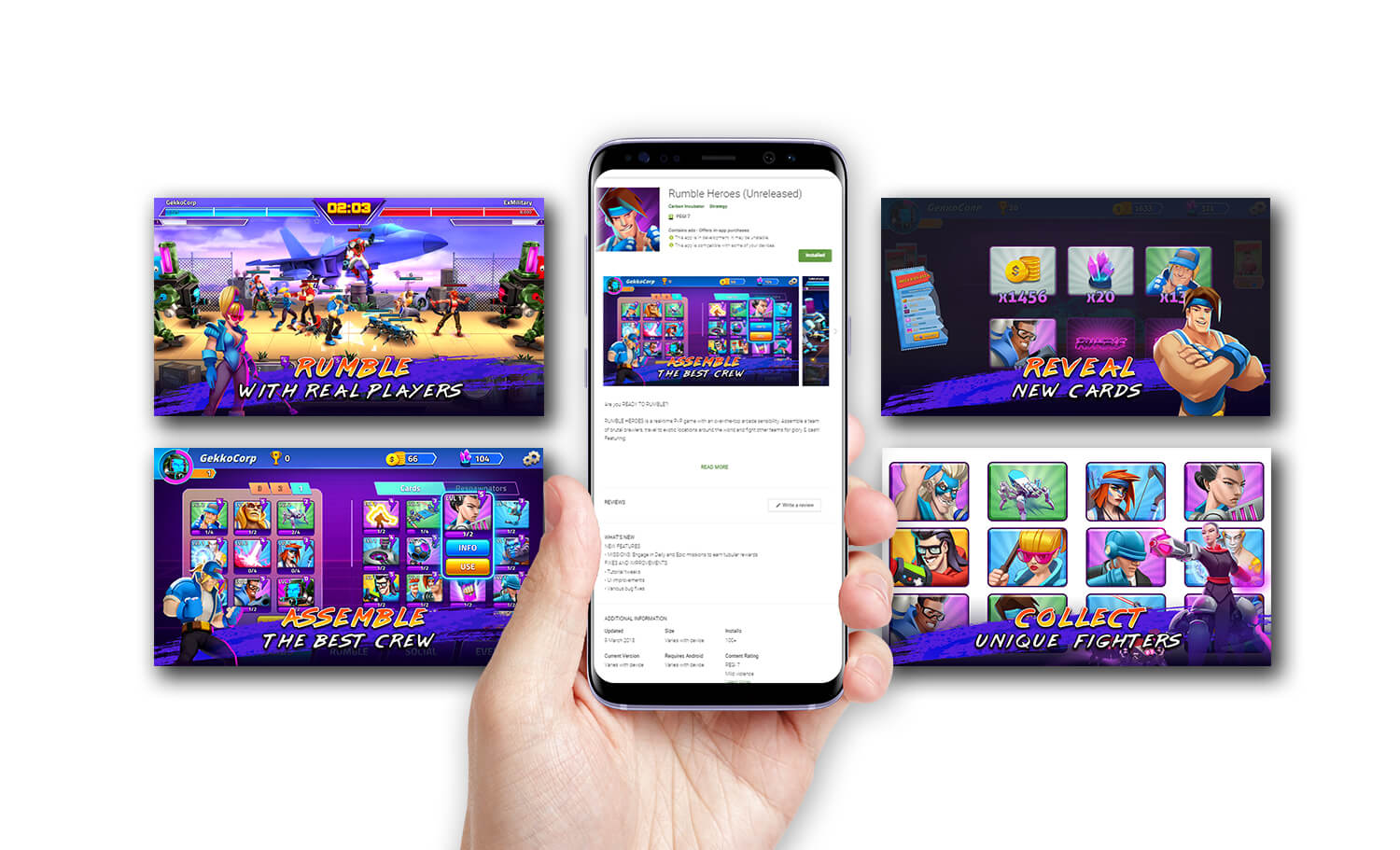 RUMBLE HEROES LAUNCH
Facebook Page