Taking the First Step to Global Success – Tap Busters
The Challenge
Tap Busters is an amazingly fun RPG / tapper mobile game, set in a Sci-fi universe where monsters have taken over the Galaxy. The player-controlled Tap Busters are a monster-fighting taskforce with a mission to go deep into the Universe and cleanse the all the evil.
The Solution
We created the Tap Busters website, managed their social networks, ads & app store presence and wrote the script for a funky game launch trailer video :). The game has gone on to be published by Tilting Point, one of the most well-known game publishers in the world & has been downloaded hundreds of thousands of times.
Your mission: try out the game and TAP THAT SCREEN like there's no tomorrow. Unleash the power of your fingers on unsuspecting monsters and villains!
TAP BUSTERS LAUNCH
The Trailer
TAP BUSTERS LAUNCH
The Responsive Website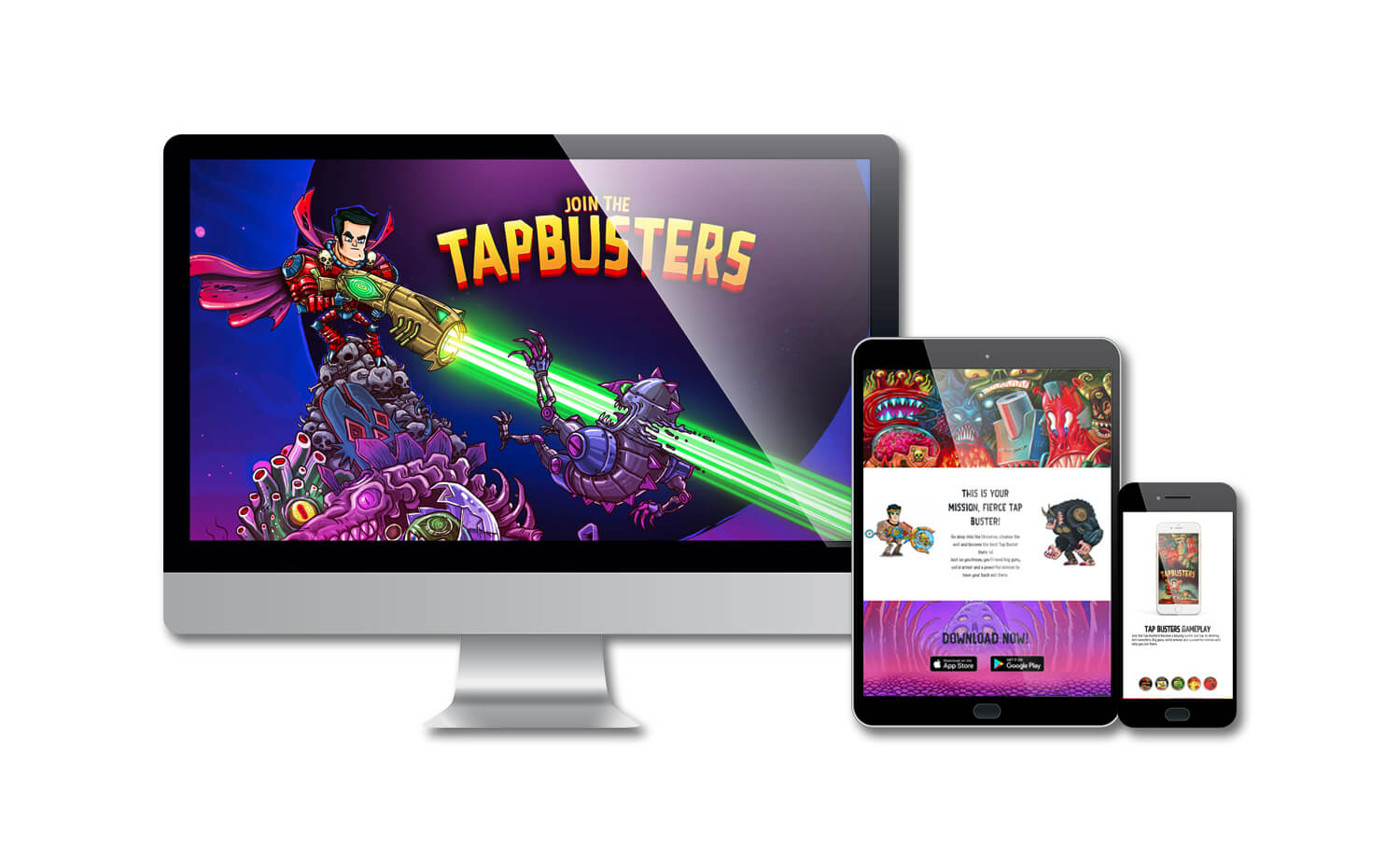 TAP BUSTERS LAUNCH
Webpages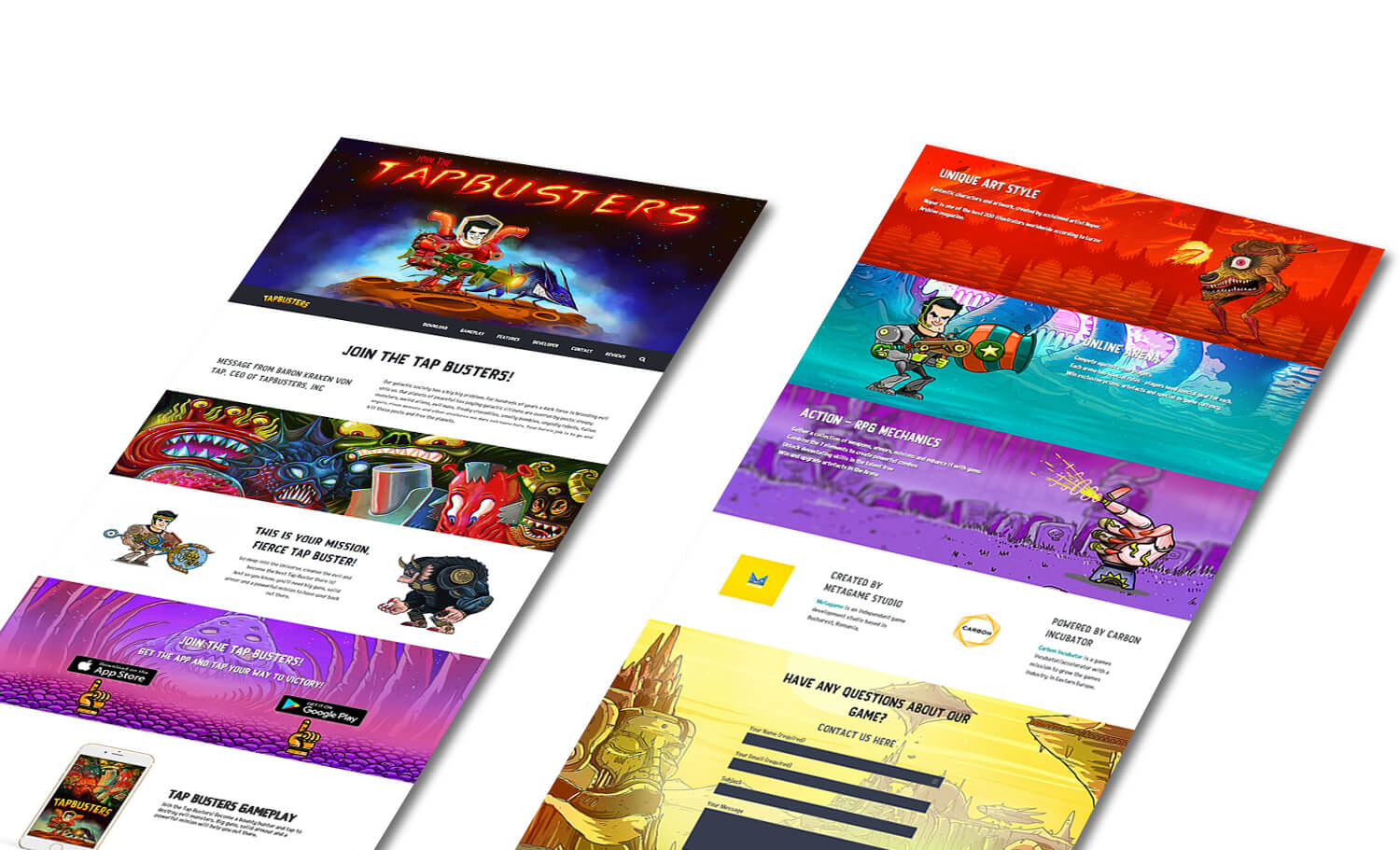 TAP BUSTERS LAUNCH
App Store Presence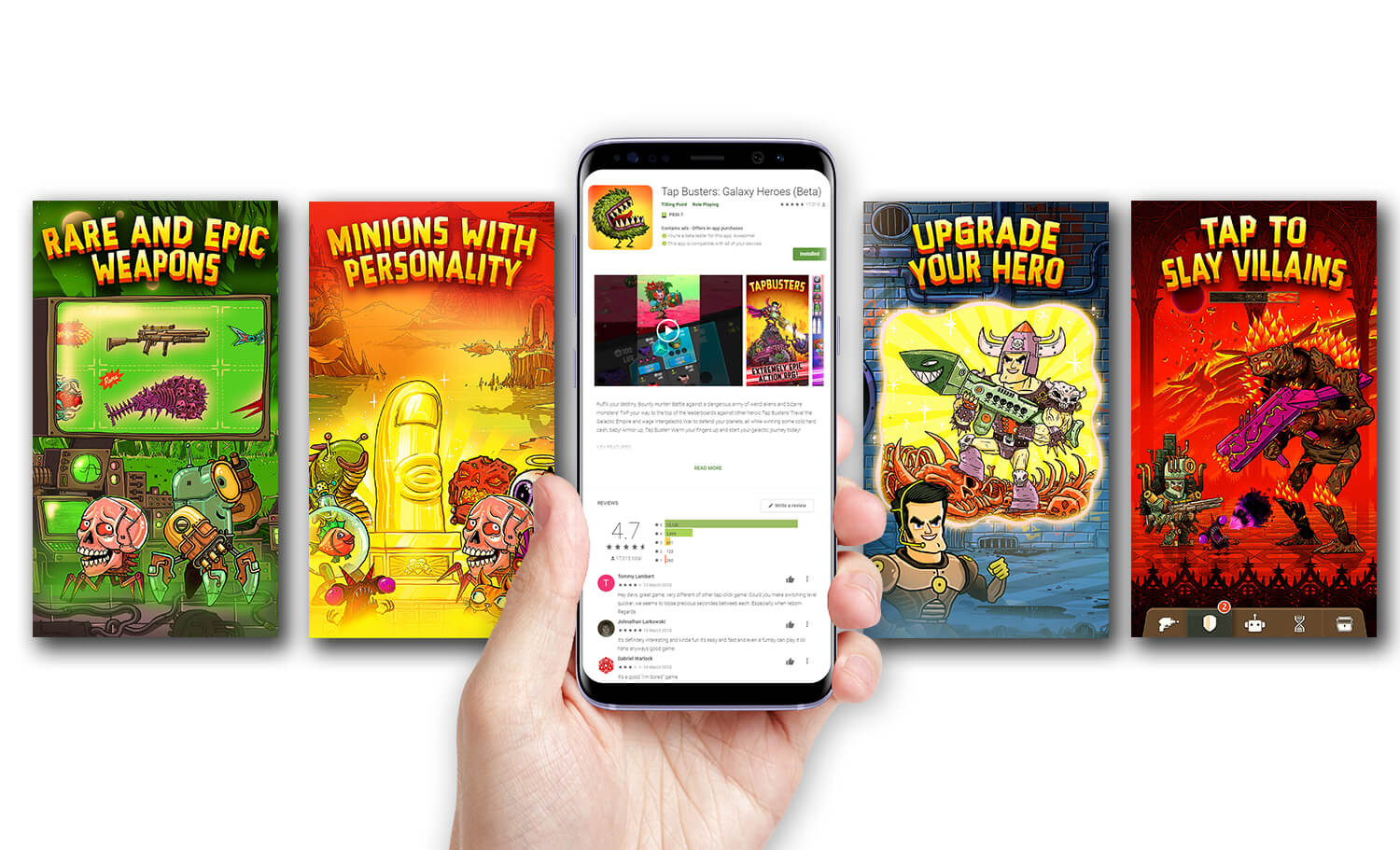 TAP BUSTERS LAUNCH
Facebook Management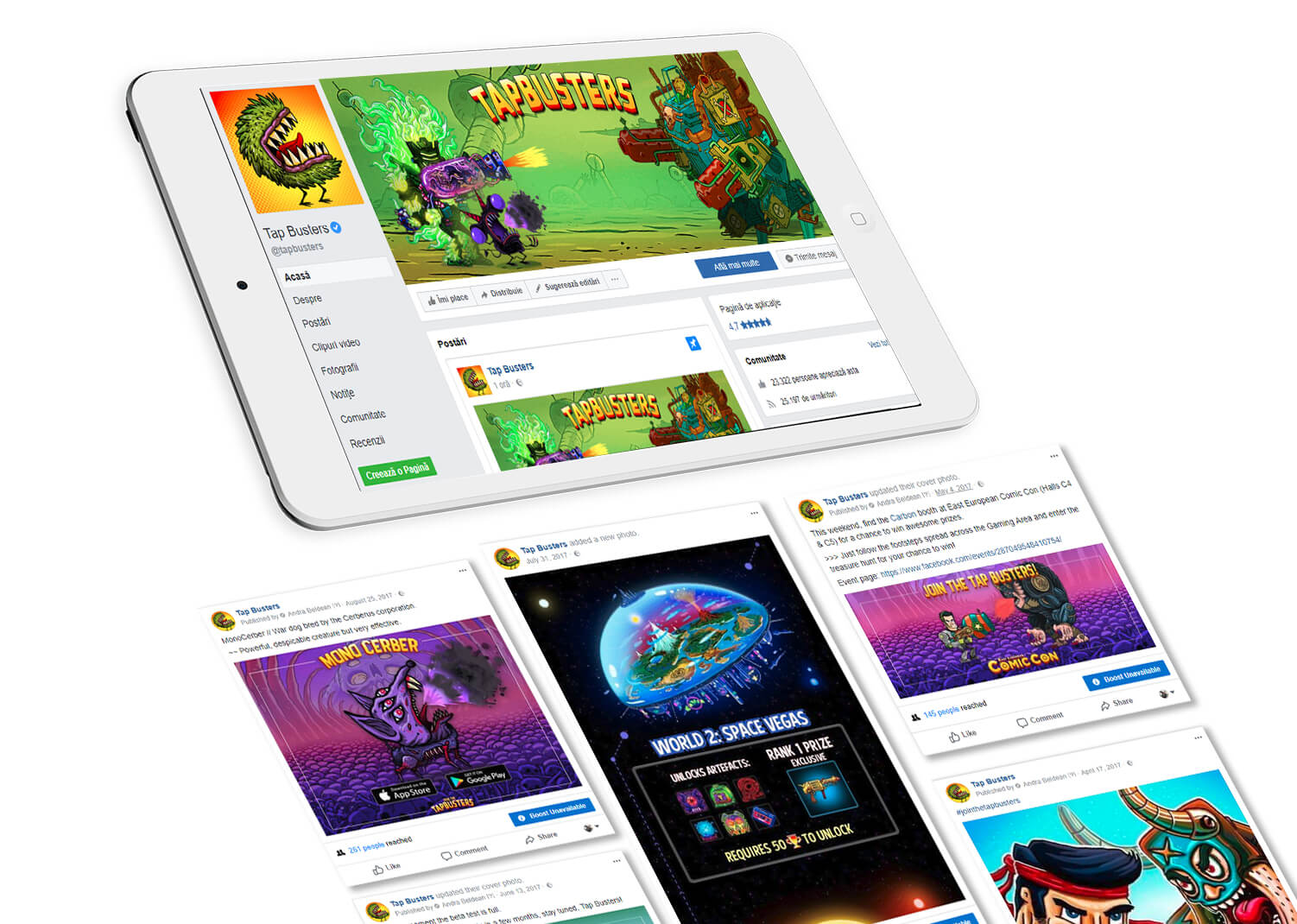 Other Projects you might like
Pattern
2020-04-02T14:46:33+03:00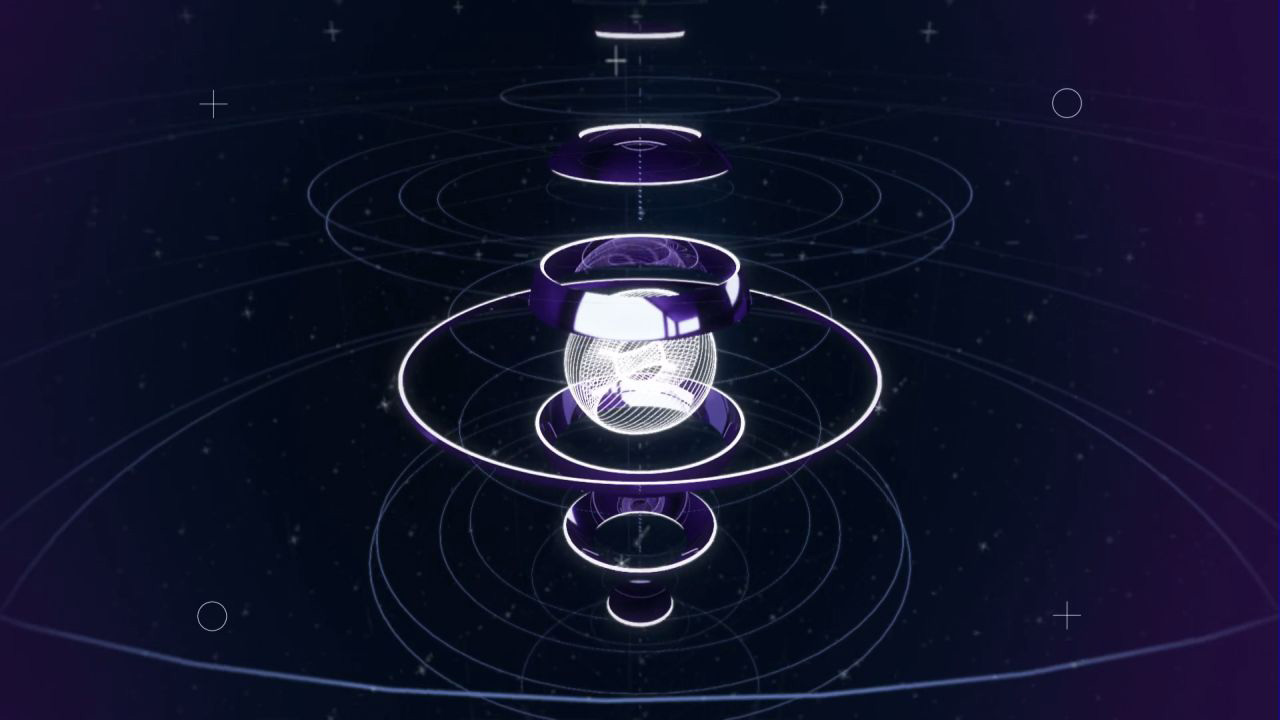 We helped Samsung with a tech-inspired animation based on the creative concept of a torus for their conference website.
Got your attention?
Contact us and let's talk about your projects.